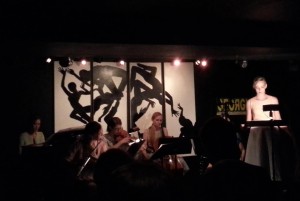 Thick sweaters, apple orchards, hurricane threats and the begrudging end of beach trips. Fall is here and marks my 8 year anniversary in New York. I'm thrilled to be playing in two incredible spaces this season; the Guggenheim Museum and New York's newest venue, National Sawdust.
On October 19 I'll be joining Hotel Elefant and BalletCollective at the Guggenheim.  Featuring members of the New York City Ballet, we're showcasing part of two world premieres by Ellis Ludwig-Leone (San Fermin) and Mark Dancigers (NOW Ensemble). This showcase is a prelude for two full-length performances at the NYU Skirball Center on November 4th and 5th.
This month also sees the inauguration of one of the most exciting new venues to open in recent memory: National Sawdust in Williamsburg, BK. The space will present new and experimental performances curated by a rotating cast of extraordinary artists. On Oct. 18th, I'm playing with Michael Leviton as he presents an evening of stories and music. Check out the show here.
Cheers, friends!  Hope to see you at one of these superb events, and please check other shows going on later this year (more on those in due time). In the meantime, enjoy the season and let's all admit that we kind of want to be this guy.